O.Z. Enterprises have doubled their revenue in just two years, and grown from 22 to almost 50 employees. But that rapid growth meant CEO Ryan Birtwell was spending up to 8 hours per week on manual data entry. Ryan spent 2-3 hours on Sundays entering that week's incoming bills, and more hours during the week entering payroll details into QuickBooks.
Now, thanks to MakersHub, Ryan has his weekends back and has eliminated up to 8 hours per week of manual data entry tasks. Ryan's staff can also focus on value-added projects they didn't have time for previously. O.Z. realized other benefits from using MakersHub that they weren't expecting - it fundamentally impacted how they could scale accounts payable - keep reading for the full story.
Weekly time savings with MakersHub
ACCOUNTS PAYABLE & TIMESHEETS

Data entry removed
~8 hours
ACCOUNTS PAYABLE & TIMESHEETS

AP time reduced
90%
Ryan's journey to O.Z. Enterprises
O.Z. Enterprises is one of the leading independent providers of Building Automation Systems (BAS) in Western Pennsylvania. O.Z.'s systems cover multiple points of integration in a building (HVAC, lighting, security, metering, etc.) and are designed to optimize energy usage while also making the lives of the facilities management team easier. With a focus on quality and customer service, O.Z. takes pride in performing all parts of a BAS installation, including the electrical installation. 
Ryan might be the CEO of an automation company now - but his journey there was non-traditional. After working many years for a prominent investment firm, Ryan changed careers while moving to Pittsburgh with his wife. It took over a year to find the right opportunity, but when Ryan finally found and purchased O.Z., the perfect match was made. Ryan had successfully overseen investments in similar businesses previously and knew the sector was primed for growth.
The AP Challenges
Manual data entry from bills
O.Z. Enterprises work on a 'jobs' basis, meaning they need to track both materials and labor cost inputs. O.Z. captures line item details from every incoming bill and codes these items to the right job in QuickBooks. This attention to detail is necessary for insight into the profitability of all jobs and improves estimating on future work.
Given his background, Ryan naturally took over all financial tasks after joining O.Z. There was a 'founder does everything' mentality, with the company being only 22 people at the time. Ryan described the bulk of the financial tasks as 'mindnumbing'. The most time-consuming aspects boiled down to the manual data entry of a bill's line item details.
"Sunday night, I used to spend 2-3 hours entering all our bills into QuickBooks, line item by line item, because we track every product we purchase.
It wasn't just the totals I was entering - it was dollar value, quantity, total, sales tax, shipping - everything. Sometimes there would be 150 items in a single bill."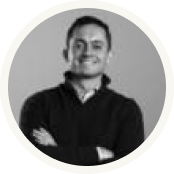 Ryan Birtwell
CEO, O.Z Enterprises
Ryan was struggling with the manual data entry workload, it simply wasn't sustainable. He felt there was an acceptance in the industry that these processes would be manual, but he was determined to find a better way to scale than continuing to add man-hours.
Solution: MakersHub eliminated manual data entry 
When Ryan found MakersHub, he knew it was exactly the solution he needed. MakersHub is designed for industrial businesses just like O.Z. and has a deep 2-way integration with QuickBooks. The huge time-saving for Ryan was in MakersHub ability to extract line item details from all types of bills and receipts, with 100% accuracy. As Ryan says, 'It works perfectly'. 
Instead of having to manually enter multiple line item details for every bill, Ryan could now forward bills to the MakersHub inbox, where all the data he needed is extracted in seconds. Manual data entry is eliminated, it's now a matter of simply reviewing and approving the bill, which happens in seconds. Everything syncs effortlessly to QuickBooks, including automated bill record creation, item creation, vendor creation, and the correct Chart of Accounts coding for items and expenses, every time.
Ryan said he used to occasionally make mistakes with his manual data entry, he would double-check the bill amount for every single bill again after entering them and often find an error. Now with MakersHub, he has eliminated manual mistakes and improved the accuracy of the data entry.
"I actually have kept doing bill entry myself as what used to take me hours now only takes 10 minutes.
Instead of data entry, our office manager now has several projects she's working on that will help our company achieve more touchpoints with our customers- but which we could never make time for before MakersHub."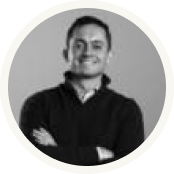 Ryan Birtwell
CEO, O.Z Enterprises
The Timesheet Challenges
Manual data timesheet entry for contractors
Time tracking used to be a 3-hour-per-week headache for Ryan. Each O.Z. employee would send individual Excel sheets weekly containing their hours (some tracked time for their 4 or 5 direct reports too). This method meant manual data entry for the employees, and duplicate manual data entry for Ryan to transfer it into QuickBooks for payroll. No one was happy, it took a lot of time for both Ryan and the employees.
O.Z. has kept payroll in-house due to the complexity of union rules and benefits for electricians and journeymen they are subject to. Ryan said they tried to outsource it in the past, but third parties simply couldn't track all the nuances required.
Solution: MakersHub streamlined time tracking
MakersHub has a Timesheet Tracker feature that syncs to QuickBooks and allows employees to input their time directly online, via mobile or desktop. The feature has saved everyone time, and Ryan no longer has to duplicate data entry into QuickBooks - MakersHub takes care of that.
Ryan says his employees love MakersHub Timesheet Tracker as it's much faster, they can now copy hours over for their direct reports or duplicate the previous week's hours as needed. A huge bonus is that employees will see a list of only their customers and jobs, making it simple for them to allocate their hours to the right job. This means hours are being tracked correctly, and they're coded to the right place. The books are accurate, and everything is being charged against the right job.
"Having our contractors submit digital timesheets has been a game-changer. It's easier for them, and it saves me 3 hours every week.
MakersHub pulls in the jobs list from QuickBooks, this improved accuracy, and lets our estimators see how jobs are tracking in real time. "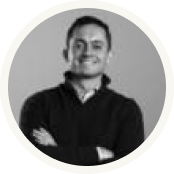 Ryan Birtwell
CEO, O.Z Enterprises
How MakersHub helped unlock scaling
Ryan feels fortunate to view the O.Z. business from a different lens. He doesn't accept the status quo for financial processes and is always looking for ways to grow smarter. Finding a solution to automate manual work was critical, given the company's growth rate. Ultimately Ryan sees MakersHub as a 'smart layer' for QuickBooks and is grateful to get so much time back to focus on higher-leverage tasks.
"Growth can be difficult, you could continue to hire forever, or you can just work smarter.
Because of MakersHub, we haven't had to hire any additional admin staff, even though we doubled in size. "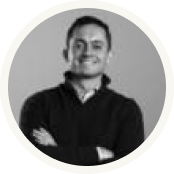 Ryan Birtwell
CEO, O.Z Enterprises
MakersHub benefits for O.Z. Enterprises 
Saves ~ 8 hours every week

Eliminated tedious data entry tasks

Improved financial accuracy

Freed up time for key growth projects

Scaled accounts payable without admin hiring

Easier and more accurate timesheets for everyone

Enhanced coding of job costs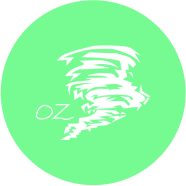 About O.Z. Enterprises
Pittsburgh's Leading Provider of Tridium Niagara Building Automation Systems
O.Z. Enterprises, LLC, based in Pittsburgh, PA, is the leading independent provider of Niagara-based building control solutions in Western PA, Northern MD and Northern WV. Through a 26-year commitment to providing exceptional customer service, O.Z. has continually grown its market share in the region, establishing a strong footprint in the education, healthcare and telecommunications markets.
Ryan Birtwell is the owner and CEO of O.Z. Enterprises. 
Learn more about O.Z. Enterprises: