Locke Buildings has been owned and operated by Steve Locke since 1998. The company has grown into a multimillion-dollar enterprise with 24 team members. Locke Buildings are experts in pole buildings for commercial, agricultural, and residential needs. Typically facing more than 500 incoming bills every month, Locke has millions of dollars in payables that require approval by several team members.
Locke has
Eliminated
40 hrs
per month of AP time
Locke receives
~ 500 bills
every month
MakersHub has eliminated more than 40 hours of work monthly for Locke's Office Manager, Trina, and streamlined the AP process for everyone else. Locke's General Manager, Andy Price, now feels more confident in plans to scale to multiple locations. And Trina has transitioned her previously office-bound role to remote work, thanks to the MakersHub cloud-based platform.
"How do I describe MakersHub? It's a game-changer for saving time - you'll save hours on paid labor, manual paperwork & data entry."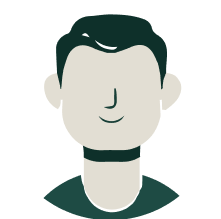 Andy Price
General Manager, Locke Buildings
Locke Buildings faces the same challenges as many construction businesses: winning projects (profitably) depends on accurate estimates, and materials are purchased constantly from multiple vendors. The sheer volume of incoming bills created a huge amount of work: Tedious data entry, approvals and checking bills, coding of costs, and payment processing and reconciliation.
The evolution of approvals
Andy has been full-time at Locke Buildings since 2017 and has seen a 10x increase in revenue growth. As General Manager, Andy has put many operational processes in place. The key aspects of Locke's business are all checked and approved by multiple people: Project quotations, ordering of materials, and paying the bills. With millions of dollars of payments being made, the stakes are high. Andy developed a comprehensive process to ensure all payables were reviewed by the right people - the problem was this paper-based approvals system was manual and time-consuming. The result was an inefficient use of company time and line item bill detail not being captured in QuickBooks.
The challenge: Paper-based approvals & signatures
While the original paper-based approvals process was functional for Locke, it came with a high cost. Locke's Office Manager, Trina, used to spend 10-12 hours every week on the process: Entering incoming bills into QuickBooks (scanning and attaching the bills to their record), printing out all the bills, collating them into folders, physically delivering them to the relevant project managers for signatures, then going back to manually update the 'memo' field for each approved bill in QuickBooks.
The solution: Online approvals with MakersHub
"It's kinda the same process we had before, it's just much faster with MakersHub. It's super duper easy and has given me back hours of time."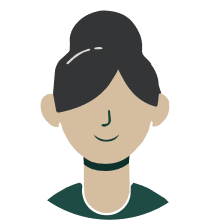 Trina Brockway
Office Manager, Locke Buildings
MakersHub brings every part of accounts payable into a centralized place where teams can collaborate on bill approvals. Typically, only a few people have access to the accounting system and its sensitive financial information. This is why previously, Trina needed to print out the bills and gather signatures from the project managers. MakersHub allowed Locke to streamline and speed up their entire AP approval flow. From capturing all the bill line item data, to approval flow rules, collaboration, adjusting customer and job coding, attaching docs, and then auto-creating accurate and approved bill records in QuickBooks.
"I now work from home 4 days a week. Before, if I wasn't physically in the office entering it, it wouldn't get done. I'm not tied to the office anymore."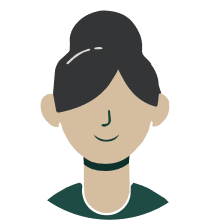 Trina Brockway
Office Manager, Locke Buildings
The benefits of MakersHub Approvals for Locke Buildings
Original Paper-based
With MakersHub
Collating bills from many places 

Automated capture of data 

Only bill totals were entered

All bill line item details captured

Project managers only see the bill 

Project managers can also see job/customer line item coding 

 Hard to find certain bills to review 

Easy search & filters, find any bill in seconds

Only Andy or Trina could retrieve bills from QuickBooks 

Any approver can view & access the current or past bills allocated to them

Manual update of bill memo field required 

Approval actions tracked in memo field automatically 

Office-bound: Physical signature/stamp on paper required 

Digital signing & approval from anywhere 

Disconnected: Emailing, hand-written notes, phone calls

Centralized context: Notes, edits, attached docs all in one place
The future with MakersHub 
Andy says he's less concerned about scaling to multiple locations with MakersHub in place. He's also grateful for the level of detail now available in QuickBooks. Previously, the time requirement to enter bill line items into QuickBooks prevented this from happening. Ideally, Andy wanted this level of data captured from incoming bills. Now MakersHub automates this, capturing all the data desired into QuickBooks bill records, without any added time. Ultimately providing greater detail and granularity to Andy's financial insights, and customer profitability reporting from QuickBooks.
"There's now more data in QuickBooks, it gives a more accurate and comprehensive view of the business."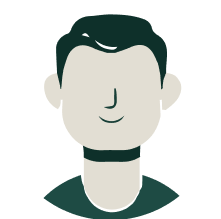 Andy Price
General Manager, Locke Buildings
Andy also spoke about the reliability of the MakersHub Auto-mapping feature to create consistent coding in QuickBooks. 'It means we can consistently code a vendor's materials to the right place in the Chart of Accounts. Before, if someone switched up the coding, we simply wouldn't know.'

The Locke team is happy with the results they've achieved with MakersHub and plans to run their receipts and expenses through MakersHub soon too. Locke's project managers also love the new digital approval process and the extra context they have. They can search and review past bills as needed without having to chase down a QuickBooks admin. The biggest compliment of all: Andy mentioned he has enthusiastically referred MakersHub to several of his business contacts already. About Locke Buildings
Family owned and operated since 1998. Based in Portland, Oregon, Locke Buildings have become the most trusted pole-building company in the Pacific Northwest. They have built over 3,000 commercial, residential, and agricultural post-frame buildings. Locke is committed to providing the best pole building design, build and value possible.

Pole building is a construction style that utilizes large, widely spaced poles or posts embedded into the ground to support the structure's walls and roof. These buildings are cost-effective, with a quick construction process, making them an efficient option for creating large, open spaces.

Contractor Services: Locke supplies contractors throughout the Portland Metro area with pole-building kits. They use quality materials, and years of pole-building experience go into each kit.  Locke pole-building kits will make your build go quicker and cost less. Walk in or call ahead to get your materials in a matter of hours, not days. 

Check out Locke's new 3D building software to design and plan your pole-building project. The app allows you to express your creativity and explore the options to best suit your needs.
Contact Locke Buildings