Cahill Construction runs tens of millions of project dollars through its books annually. With millions in payables to manage, Cahill needs to accurately track and allocate these project costs to understand how their business is performing. MakersHub eliminates many days of manual data entry for Cahill's accounting team, enables a more accurate view of profitability, and allows the view of costs in QuickBooks to be near real-time.
"Most people think AI is just some computer wanting to take over the world. They'd be shocked to hear that we use AI right now and that it works. It eliminated days of monotonous data entry that no one wanted to do and freed up our employees to engage in the kind of meaningful work they enjoy."


Trey Cahill
President, Cahill Construction
Cahill Construction, a multi-million dollar operation 
Cahill Construction has been in business since 1996. A family affair, the Cahill brothers, Trey, Brad, and Todd grew it into the large and successful business it is today. Cahill's focus is on retail and grocery stores, restaurants, and apartment building renovations. They have completed over 1,200 projects across North America for clients, including Victoria's Secret, Bath & Body Works, Kroger, American Eagle, and Tim Hortons. Cahill has worked in almost every state in the USA and 7 provinces in Canada. The business usually runs with 25-30 employees and many more subcontractors.
Cahill has purchased materials from over 600 different vendors this year and more than 12,000 different vendors since their inception. Their bill count every month is deep into the hundreds. With pay runs happening twice a month, it previously took Cahill's accounts payable team 6 days/month just to enter, approve, and code all of those bills. A significant portion of purchasing happens via credit cards, too, from the likes of Home Depot. Credit card reconciliation was happening monthly and also took full days to complete.
The challenges: Multiple days to get bills into QuickBooks every month
Trey is the President of Cahill Construction and says he's reviewed countless accounting and operations software tools but rarely, if ever, finds platforms he believes his team will adopt and give them leverage. 'I've looked at everything and always came to the same conclusion. The transition would be painful and would result in more work '
With legacy AP tools failing to excite Trey, Cahill ended up developing their own bill and receipts management and approval process using a customizable spreadsheet tool. Grace Koehler, who looks after all things accounting at Cahill, described it this way; 'Smartsheets was a good system that got us through, but the process had many steps and was very time-consuming, and it simply didn't get done without manual steps.'
"Nobody likes data entry - we'd get interns just to try and get rid of some of the data entry."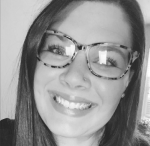 Grace Koehler
Director of HR and Finance,
Cahill Construction
The fortnightly payables process included about 3 days of manual work between the team to complete: Receive a bill, review it, save it on the server, go into Smartsheets and create a new line, attach the bill in there, manually fill in data from the bill (date, name of vendor, total, due date, date invoiced, what it was for), get approval for the bill, find out which project it's for, enter the bill again into QuickBooks with these details. The process required extensive manual data entry from bills and further double entry into QuickBooks
The solution: MakersHub Smart Data Capture and Approval Flows 
The Cahill team moved their entire accounts payable process to MakersHub. Across both bills and receipts, Cahill has eliminated 64 hours a month of manual data entry time. In fact, they didn't need to hire for an admin role after implementing MakersHub. As Trey puts it, 'We had built our own system from the ground-up for approvals and AP, but MakersHub is infinitely better.'
The MakersHub Smart Data Capture features are the key to eliminating this manual data entry. MakersHub can extract and contextualize any relevant field from a bill or receipt.  Meaning all line item details, vendor details, payment terms, and more are captured in a matter of seconds. This extra data wasn't being entered previously, the time it would have taken to enter this from every bill/receipt was simply prohibitive.
"Before, it was a generalized look at our costs. Now we're capturing a deeper view; quantity, price per unit, and line item details that are granular. I can get a fuller view into what is actually happening in each project and the cost drivers."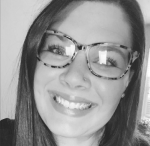 Grace Koehler
Director of HR and Finance,
Cahill Construction
How Cahill Construction benefits from MakersHub
Eliminated 64 hours per month of manual data entry
Created control and visibility of payables with a collaborative approvals hub
Removed the need to hire an additional admin staff member
Captured line item details from bills & receipts, creating a more granular costing view
Enabled a better feedback loop for Estimators to refine future pricing
Allowed the project costs in QuickBooks to be much nearer real-time 
Made it easier for project managers to get updates for projects in-progress
Made it easier for everyone to search and locate specific bills 
Created a cohesive view of bill & receipt based costs 
Removed days of credit card reconciliation time and receipt entry 
A tighter feedback loop for Cahill's Estimators on pricing 
Like any construction company, estimating project pricing is crucial to profitability. Grace says she can now generate a more accurate profitability report, and she has more time to spend with the Estimators reviewing it. 'Thanks to MakersHub, I now have time to focus on the more meaningful roles of Accounting.' 
MakersHub captures bill data at an exceptionally granular level and helps ensure it gets properly coded in QuickBooks via the Auto-mapping feature. This combination gives Cahill a much deeper understanding of their project costs instead of seeing just superficial spend totals. Grace and the team know exactly how many items, what type of item, and their individual price, and can compare this to how many were included on the original bid. It's meaningful feedback for the Estimators, who know exactly where to adjust things for next time. Ultimately Cahill's clients get more precise pricing and are happier.
Real-time cost tracking & updates for Project Managers 
Previously Cahill's costs in QuickBooks could be running almost 4 weeks behind 'reality' - Grace explains that credit card reconciliation was happening monthly. Project Managers would only get a true view of how their costs were tracking when it was too late to make adjustments. Because of MakersHub Smart Data Capture and dedicated bill and receipts inboxes, these documents are now being processed as they come in, going through approvals, and being coded to the right place in QuickBooks. This means it's now possible to give real-time updates as the project is underway and remedial actions can still be taken. The full view of costs is available in QuickBooks in a day or two rather than potentially weeks later. 
"MakersHub brings everything into one spot, that combined view of bills & receipts is extremely helpful. I can now answer with: these are your costs to date, we're spending this much. Before, I would have had to run a job costing report."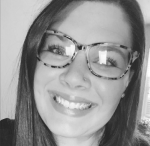 Grace Koehler
Director of HR and Finance,
Cahill Construction
Enhanced collaboration and faster updates for everyone
A key aspect of MakersHub is that the approval flows provide a hub for not only approval but for context and collaboration. The system provides flexible user access to non-accounting team members, meaning it's much easier to engage Project Manager's for input on how to code items, if the bill is ok to be paid, and more. During approvals, MakersHub users can attach documents, make notes, and notify other team members to review specific aspects with the proper context. Everything links back to the original bill and any notes previous approvers added - this makes it super fast and easy for Grace to review and give updates on where payables stand.
"MakersHub notifies me when something isn't approved. I can now go back to our vendors quickly, I don't have to wait two weeks to find out they didn't get paid."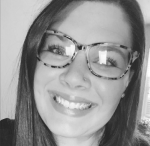 Grace Koehler
Director of HR and Finance,
Cahill Construction
Grace loves how easy MakersHub makes it for her to search and find things. The MakersHub advanced search and filter features allow users to search bills by virtually any data field from a bill or receipt. This means if Grace knows the bill was for $112, she can simply search for it by the total.
"It's easier to go into MakersHub and search for an amount or a vendor, then it pulls up suggestions, instead of going through QuickBooks and trying to pull up vendors and invoices. It has saved me a ton of time."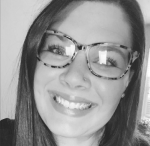 Grace Koehler
Director of HR and Finance,
Cahill Construction
Why credit card reconciliation is no longer a monthly marathon  
It used to take Grace over 4 days every month to enter all receipts, find out what they were for, and add the right coding in QuickBooks. She described MakersHub as a 'complete 180 turnaround for my receipts process'. Grace no longer has to chase down random charges on the credit card, the MakersHub system means receipts are now being processed and coded as they come in. 
"It used to take me 4 days to comb through credit card statements -  that's down to a day and a half. Now I enter (charges) the day that it happens - it's more timely and accurate."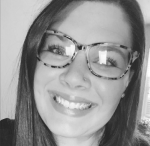 Grace Koehler
Director of HR and Finance,
Cahill Construction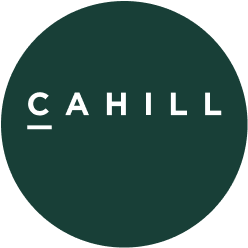 About Cahill Construction
Since 1996, Cahill Construction has built over 1,200 retail stores and restaurants in hundreds of cities across the US and Canada. The contacts Cahilll maintains with thousands of subcontractors and vendors enable them to accommodate the individual needs of their customers and provide the best service and value. 

Cahill's project focus includes mainly retail, restaurant, and grocery stores, as well as apartment renovations. 

Cahill Construction is ready to get started on your construction project, whether it's in Vancouver, New York City, or somewhere in between.

To learn more about the company and the services they provide:
Contact Cahill Construction